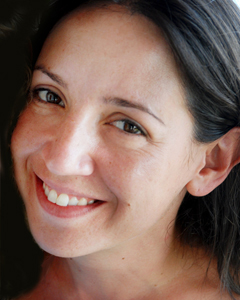 I have collected seashells, sea glass, rocks, art glass scrap, and small natural objects ever since I can remember. I always wanted to preserve what I found in a way that highlights uniqueness (beyond simply displaying rocks and shells in jars to pick up from time to time). After working as a freelance Graphic Designer for over 13 years in San Francisco (Zumo Arts), I searched for a means to express my creativity with my hands again (away from the computer). I also wanted to share creative time with my daughter. After some research, I found a way to frame what I've collected in a way that appealed to me, via Electroforming in copper. Each stone or shell is something I found, and chose for it's innate beauty, and even it's imperfections. I am also setting rough, natural uncut minerals such as the cavansite from India.
Electroforming is the perfect method of setting these oddly shaped rocks. Part of the ring making process is sculpting the setting of the stones in bright white non-toxic clay. Each stone is set into an organic shape that not only relates to the stone's own shape, but optimizes the ability for natural light to shine through the stone, showing off the beautiful colors it radiates from different angles.
Copper is durable, beautiful and ever changing. By adding different natural chemicals such as lemon or citric acid for brightness, or salts, vinegar, or sulfur for patina, copper can change color and texture in a way that is often surprising. Some rings have these natural copper patinas (protected in Renaissance Wax)  while others are dipped in gold or silver by a professional, environmentally conscious plating operation.
I have taken every opportunity to use green, non-toxic, recycled and sustainable materials to create my jewelry. I responsibly dispose of and recycle any waste created from my work.
For information on how to find your ring size click here.
Sarah Robertson